Environment´s information
As general tourist destination, the environment of the edges of Bidasoa begins there where the river Baztan changes its name to Bidasoa: in the valley Bertiz. The first aim of this walk is the visit to the Manor Bertiz, Natural Park with beech and fir, as well as true botanic garden in the cottage of Tenientetxea where it is the Interpretation Centre of the Nature. From Doneztebe/santesteban the Green Way of Bidasoa begins, a hill way in the rebuilt track of the train way of the Train of Bidasoa or Txikito next to the regatta of Bidasoa that finishes in Endarlatsa (27,5 km) and it facilities small walks from village to village or if you want it, all the villas, it lets running through the edges of the river or watching its dams with the curious climbs for the salmons. We also stand out the itinerary to San Juan Xar as local path of trekking that it begins in Bera/Vera de Bidasoa and it passes by Lesaka, Igantzi and Arantza up to the Natural Reserve that takes in the only natural forest of carpes of the peninsula and it has a driver on the cave of the saint that it is said that has curative powers. Between Igantzi and Arantza is the Natural Reserve of San Juan Xar with good samples of hornbeam, ash, oak, lime and hazel. Likewise, owing to its proximity of the French coastal villages of Hendaya and Saint Jean de Luz with its beaches and cliffs, the traveller can also go closer to those municipalities.
Etxalar
Border village with a nice and quiet environment, next to the Tximista river. National price of tourism for embellishment and improvement of the villages. It is located 70 km from Pamplona, 40 km from San Sebastián and its beaches.
Tours

* Marked routes to the columbariums.
* Infernuko errota
* Azkua Mount.
* Aizkolegi Palace.
* Caves of Zugarramurdi.
* Lordship of Bertiz.
* Mill of Zubieta.
* MuseumSantxotena.
* Basque-French territory
Activities
Hiking, Cycling. Guided visits to columbariums
WHERE TO GO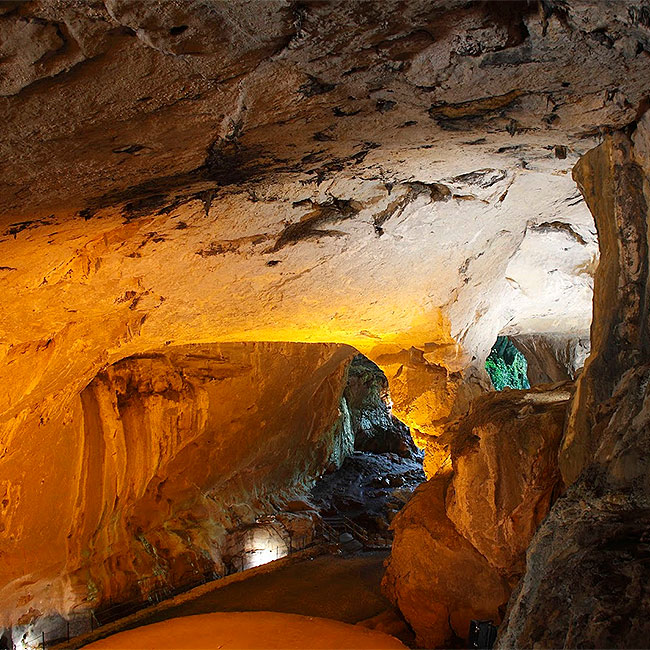 Cuevas de Zugarramurdi
Magia, fantasía y brujería se han convertido la Cueva de Zugarramurdi en un enclave turístico único a 400 metros de este pueblo fronterizo con Francia en el Pirineo occidental navarro. Hay también un ...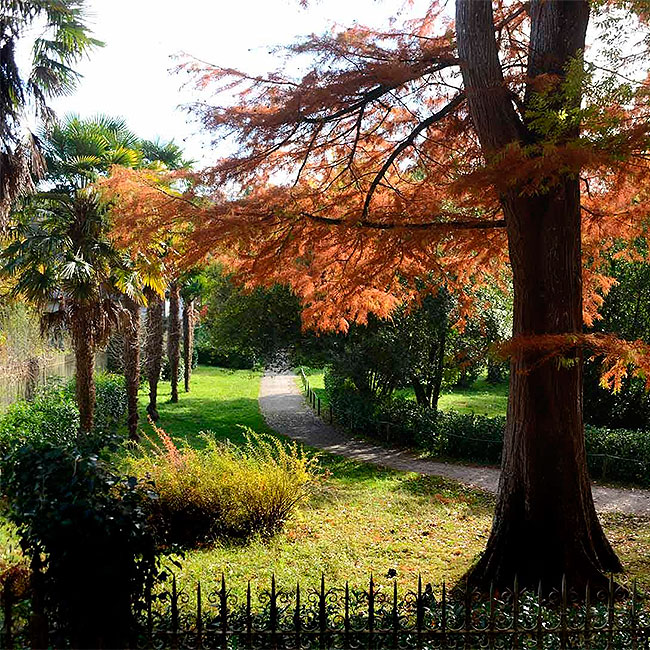 Parque Natural Señorío de Bertiz
Un fabuloso jardín botánico con mirlos, ardillas y siete especies de pájaros carpinteros destaca en este Parque Natural del Pirineo occidental navarro junto al río Bidasoa con árboles de gran porte y ...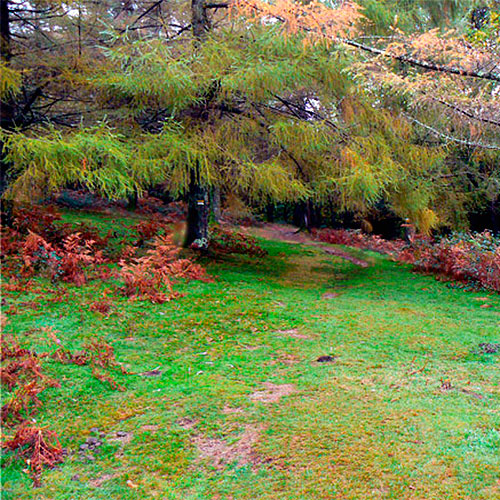 Finca de Artikutza
La finca de Artikutza es un enclave natural de 3.800 hectáreas con gran cantidad de animales, muchos de ellos en peligro de extinción, y más de seis millones de hayas y robles, entre los que destacan ...
UPCOMING EVENTS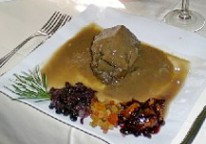 Jornadas Gastronómicas de caza
En Baztan, del 12 de octubre al 30 de noviembre
Con la llegada del otoño, la caza se convierte en uno de los principales reclamos del Pirineo Occidental navarro. Aficionados a la práctica de este deporte y amantes de la buena mesa tienen una cita i...
Auto de los Reyes Magos
En Pamplona, 6 de enero de 2019
El Auto de los Reyes Magos, declarada Fiesta de Interés Turístico de Navarra, se representa en Sangüesa todos los días 6 de enero desde 1967 a las 11:30 de la mañana. Su importancia radica en ser uno ...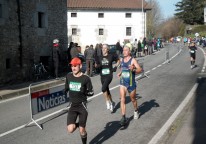 Cross Popular
En Betelu, 12 de enero de 2019
Una carrera donde pueden participar todos los corredores que quieran inscribirse, aficionados al atletismo de todos los niveles, sexos y categorías. La prueba absoluta del Cross Popular Araitz-Bete...